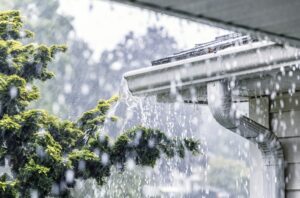 Homeowners in Orange County don't often worry about flooding damage. The threat of wildfires is far more urgent. But recent heavy rainfalls in Southern California have made the danger of flooding more obvious. Low-lying areas in Orange County were in danger of flooding during these downpours, and we don't know how much more of this heavy rainfall is headed our way through the rest of the winter.
So now is a good time to address what to do in case your home suffers from weather related flooding damage. We understand how difficult this situation is—you'll be overwhelmed with emotions and fears, and you'll likely feel a need to catastrophize, believing the problem simply cannot be resolved. But it can! Take a few deep breaths and follow the right steps and you'll eventually come out the other side of this disaster.
For county-specific information about flooding, see the county's flood emergency pages.
We have a list of safety steps to take for a home that sustains water damage.
Call FEMA
If you've suffered extensive flooding damage, call the Federal Emergency Management Agency, as they may be able to offer free assistance.
Call your insurance company
Do you have flood insurance? Then now is the time to contact your insurance agent and get the claims process started. You need to arrange for a claims adjuster to come to your house and examine it.
Record and document the damage to your home
You need extensive documentation of the flood damage to your home. Before you remove any damaged items from your house, take pictures of them—especially close-ups that can show the damage sustained. Do a full walk-through of your home with a video camera to record damage. Provide narration with the video to make everything clear. Make sure to keep copies of all documents that you'll give to your adjustor and have them filed in a safe place.
Don't make repairs until you meet with the adjuster
Although you'll feel tempted to start some repairs to your home right away, please wait until your meeting with the adjuster. It's fine to clear out valuable objects (make sure you photograph or video them first), but don't get out the toolkit to make repairs.
Call Jarvis Restoration
Now that you have an appointment with the adjuster and you've documented the damage to your home, it's time to call our team. We are local water damage restoration experts who have worked with homeowners to help with water damage restoration in Orange County, CA for more than 50 years, and you can reach us 24 hours a day. We are familiar with working with insurance companies and will help you with the meeting with the adjuster. This is often a stressful process, and it's our job to help guide you through filing a claim and obtaining the maximum benefits. We will handle directly billing the insurance company with invoices and damage documentation.
Please keep in mind that you don't have to accept the adjuster's initial damage estimate. Consult with us and we can help you determine if you need to file an additional claim.
For comprehensive home restoration services you can rely on, including water damage restoration, contact Jarvis Restoration today!