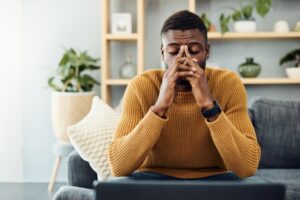 Major damage to your home, whether from fire, water, storms, or earthquakes, is more than just a problem of dealing with physical issues: clean-up, restoration, the insurance process, etc. It's a devastating emotional problem—literally "getting hit where you live." People have their emotions tied up in the place they call "home," and when that comes under attack from nature, your life can feel out of control.
Our job is to help with all types of home restoration projects, such as water damage and fire damage in Orange County, CA. We hope to make life easier for our clients and lift some of the burden. But we understand how difficult the emotional impact of home damage is for our clients, and we'd like to offer some extra help in this post.
Let's examine some of the coping strategies to use as you go through the process of restoring your home in the wake of a disaster.