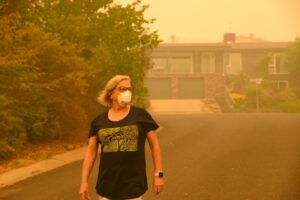 After a summer that included a surprise tropical storm, we're now moving into the prime period for wildfire danger in Southern California. For most local homeowners, wildfires are the most terrifying threats possible. Many have already had the experience of fires getting too close to their homes—or had their homes destroyed.
One piece of good news for this season: the massive August rainfall will help push back the wildfire threat. That doesn't mean you can just assume you won't have to deal with the danger of fires, however.
Fire damage restoration in Orange County, CA is an important part of what we do at Jarvis Restoration. In this post, we'll share important information about the wildfire season, how to protect your home, and how to prepare for an emergency.