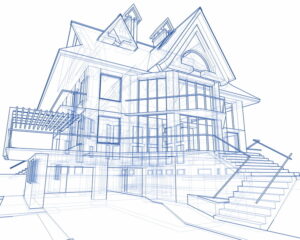 Asbestos has a long history of use in residential and commercial buildings, but it was finally banned from use in the US in 1989 because of the health hazards it creates as a carcinogen. That may sound like a long time ago and therefore it's nothing that you need to worry about in regards to your home. However, you may be surprised! Asbestos is not a "yesteryear" problem, but an ongoing health concern that can hide in homes in unexpected places. We strongly recommend you arrange for an asbestos abatement treatment in your house if it was built before 1989.
Where you can find asbestos
A large number of homes as well as businesses in Orange County, California have asbestos in them. A small amount of asbestos isn't harmful on its own, but it can become so in case of fire or water damage that will release the asbestos into the air. You may have these small amounts of asbestos hidden around your house without your knowledge. Here are some of the more common locations of asbestos in residential homes:
Floor tiles: The backing on vinyl sheet flooring and the adhesives used for installing floor tiles often contain asbestos. Sanding or scraping the floor material can release it.
Popcorn ceilings: This is one of the most frequent areas where we locate asbestos. The danger here comes from attempts at ceiling restoration or fire and water damage. Restoration work with these types of ceilings requires asbestos abate to prevent the dangerous release of this carcinogen.
Soundproofing or decorative material: This is material that is sprayed onto walls. When it ages, it starts to crumble and flake, creating an asbestos danger.
Roofing, singles, and siding: Many of these building materials contain asbestos if they were installed before 1989. They can release asbestos if sawed, drilled, or cut.
Furnace ducts: If you have an HVAC system that's more than 35 years old, it may have insulation filled with asbestos inside it. When this insulation crumbles, it becomes a major hazard because it will circulate asbestos on air currents throughout the house.
Textured paints: Scraping, sanding, or drilling these paints can release asbestos.
As you can see, asbestos can be inside many materials in your home, and damage to them or mistakes during construction or restoration can end up sending it into the air your family breathes. We recommend asbestos abatement not only for older homes, but for planned renovations or restoration.
Although you don't need to panic if you suspect you have asbestos in your home—most of it won't be released unless damaged—it's still something you'll want taken care of at your earliest convenience.
Call us for asbestos services
If you want to schedule asbestos testing and abatement in Orange County, CA, reach out to us. We serve all cities in Orange County and have more than fifty years of experience handling situations with asbestos, fire damage, water damage, and more. Our technicians are IICRC-certified, licensed, bonded, and insured, and we work with all insurance providers.
For comprehensive home restoration services you can rely on, contact Jarvis Restoration today! Serving Orange Country for Over 50 Years