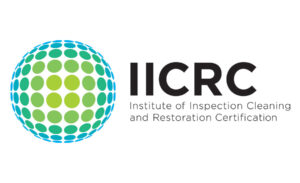 When you need home restoration from water damage or fire damage in Orange County, CA, you don't want to make any hasty choices when it comes to hiring a restoration contractor. You want trustworthy people who know the business, have extensive experience, are properly trained and equipped, deal honestly and ethically with customers, and have a history of completing jobs quickly and effectively.
The best way to tell a reputable damage restoration company is to see if they are IICRC-certified. We'll explain what IICRC certification means and why you should always select an IICRC-certified contractor—like Jarvis Restoration—when you need vital home restoration services.
What Is IICRC Certification?
IICRC stands for the Institute of Inspection Cleaning and Restoration Certification. This is a global nonprofit organization that sets the standards for the inspection, cleaning, and restoration industries. For a company to become certified with the IICRC, it must meet strict requirements and go through a rigorous application process to ensure their reliability and trustworthiness. Here are several of the current IICRC requirements:
Maintain liability insurance
Maintain a written complaint policy, including documented follow-ups for all complaints
Have formally trained technicians present on all jobs
Provide accurate information to customers
Conduct business honestly and to high standards of integrity as set by the IICRC
Have a continuing education program for employees
You can read a full list of IICRC standards here.
Why You Should Choose and IICRC-Certified Contractor
You can probably guess several of the best reasons for only going with a restoration company with IICRC certification based on the criteria above. Below are several of the most tangible benefits of working with a certified contractor:
You'll have the best-trained technicians working on each job, and thanks to their ongoing training, they'll be up-to-date with latest practices, tools, and materials.
The insurance coverage protects you from liability in case of harm or injury to a worker on the site or any damage done to your property during work.
You'll have assurance that all the work done during the restoration is done to the highest safety standards.
A certified contractor will keep better open channels of communication with you through each step of the restoration process.
IICRC-certified contractors can handle jobs of many different sizes.
Above all, IICRC certification offers you peace of mind regarding the professionalism, skill, and integrity of the people you'll entrust with your home. Unfortunately, damage restoration businesses do not require state licensing the way that electrical and plumbing businesses do, and this means that anybody can set themselves up as a restoration contractor without having the relevant skills or equipment. The IICRC exists so consumers can identify a trustworthy and effective contractor.
Choose Jarvis Restoration
Jarvis Restoration is not only an IICRC-certified contractor, we also have experience spanning five decades, and we offer true 24/7 emergency service to our clients in Orange County. All our technicians are fully licensed, bonded, and insured. Our goal is always to deliver 100% satisfaction.
For comprehensive home restoration services you can rely on, contact Jarvis Restoration today!