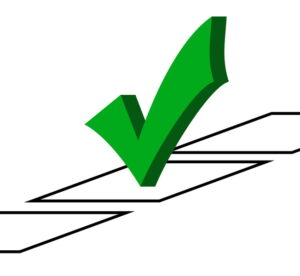 There are plenty of sayings about the importance of a home: "Home is where the heart is," "Home sweet home," "A man's home is his castle," etc. They all reflect that the home is more than just four walls and roof to keep out the wind and rain. It's a center of our daily lives, filled not only with your belongings but also with memories. When your home suffers extensive damage, it's a major blow. 
We recently discussed ways to cope with the emotional distress of going through a home restoration. Today we're going to look at the most common reasons a home may need restoration, as well as ways you can prepare for them and help avoid them.
For all types of home damage restoration, from water to fire damage in Orange County, CA, we're the team you can trust. We'll help restore your "home sweet home."
Fire Damage
This is often the largest concern for homeowners in Southern California. Just recently, one of the giant insurance companies announced that they would no longer offer new home insurance policies in California, likely because of the wildfire dangers. But fire damage to homes can come from other sources than wildfires, and so it's important to always be aware of ways you can protect your property from fire damage.
Have smoke detectors installed throughout your home and test them every six months
Have fire extinguishers on every floor and make sure people in the household know how to use them
Clear away brush and trees from near to your house, providing a kind of "firebreak"
Schedule a regular electrical audit of your home to look for potential electrical fire risks
Water Damage
Although major storms in SoCal are less common than in other areas, water damage still remains a possibility, especially since the storm drainage systems and landscaping isn't as effective at dealing with excessive water. Water damage is extremely invasive and often difficult to remove.
Have routine plumbing maintenance done to catch the leaks that can contribute to hidden water damage
Carefully examine your water bills to look for sudden spikes in usage that could indicate hidden leaks
Inspect the drainage system around your house and the gutters on the roof so that water is properly channeled away from the home's foundation
Install a sump pump in the crawl space to automatically pump out water during heavy downpours
Mold Growth
Mold remediation is a major restoration job that we often do for our clients. It's often tied to water damage, and moving fast to restore water damage is one of the best ways to avoid mold. Mold not only weakens building materials, it creates serious health hazards for people in a house.
Quickly have any water leaks repaired to avoid a moisture build-up that can attract mold
Always use exhaust fans in bathrooms with showers and exhaust fans over stoves while cooking to draw away humidity
Install a whole-house dehumidifier if high humidity is often a problem in your home
Clean and dry showers, shower curtains, windowsills, and other areas where moisture develops
For comprehensive home restoration services you can rely on, contact Jarvis Restoration today!